The objective of the DHM simulator is to compare strategies for controlling the health of the dairy cattle herd. By modifying livestock management actions, such as vaccination prevention, herd mating policy, use of treatment, etc., the biological functions of the animals and their interactions are modified, and ultimately, herd productivity is impacted. The different technical-biological fields implemented interact in the following way: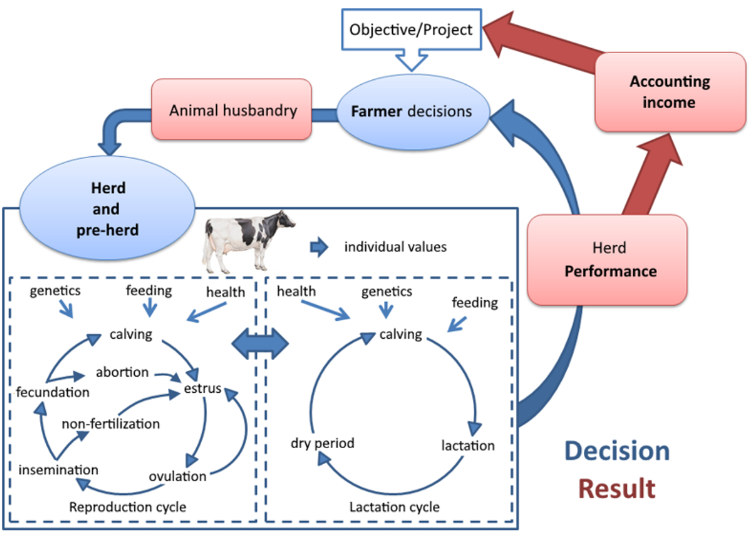 DHM provides results in terms of health (number of animals treated and deaths), milk and reproductive performance, and economic margin. DHM can be used in different contexts:
- You are a teacher, DHM will help you to show the importance of animal health in herd performance.
- You are the bearer of a technological or managerial innovation, DHM will allow you to evaluate its interest in principle.
Want to know more about DHM ?  Download the documentation
For all information, please contact Philippe Gontier